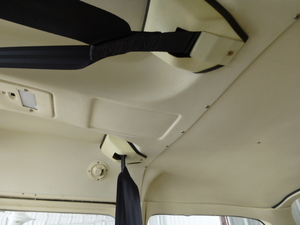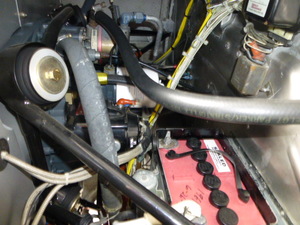 Click photo to enlarge
Sold
1972 Cessna 172L
Located in NW Montana
AIRFRAME:
1946.5 Total Time


Exceptionally clean with many mods. Newer paint and interior. Very low time. NDH. BAS inertial reel shoulder harnesses. Dynon visors, Custom aluminum instrument panel, articulating front seats, wingtip strobes, leather seats, flap gap seals. Newer glass. Newer carpet. LED landing light. Wheel pants. Newer tires. Painted with black and tan strips on white...in 2004. Very good condition. Currently being annualed
---
ENGINE(S):
105 SMOH 1991.5 TTE


RAM 160 HP Lycoming O-320-E2D. Power Flow tuned exhaust system. Overhauled by Penn Yann Aero 4-21-2010. Light weight starter. Spin-on oil filter. Currently being a annualed.
---
INTERIOR:
Tan and white


Leather upholstry in 2005. Newer carpet. sheepskin front seat covers. Very good condition. Custom aluminum instrument panel.
---
AVIONICS/PANEL:

Garmin GMA 340 audio panel.
Garmin GNS 430 ComGPS/Loc.
Garmin GTX 327 transponder w/ encoder.
Garmin 295 map GPS in panel.
MX 300 Nav/Com w/ Loc.
JPI EDM 700 engine analyzer.
DC Clark H10-13X headset.
Avionics master switch.
---
OPTIONS:

RAM Power Flow tuned exhaust (for 160 HP).
Flap gap seals.
Dynon visors.
Articulating front seats.
Custom aluminum instrument panel.
LED landing light.
BAS inertial reel shoulder harnesses.
Wheel pants.
Light weight starter.
ACK Tech E-01 406 ELT.

---
HISTORY:

NDH. This aircraft has lived in NJ, CA, FL, VA and MT. Very low time and very good condition.



One of the nicest Cessna 172s I've come across!


---
PRICE:




$49,000 SOLD




All specifications and representations are believed to be accurate to the best knowledge of the seller; however, it is the buyer's responsibility to verify all information prior to purchasing this Cessna 172L.
---
The owner of this 1972 Cessna 172L has hired a professional to handle all aspects of this sale and does not wish to receive any calls from potential buyers. If you are ready to purchase this aircraft, but would like to speak to the owner before proceeding, we will be happy to make arrangements for you. Please respect the owners wishes in this matter and contact Bruce Tulloch with any questions you may have. Thank you!
---
For more info about this Cessna 172L for sale please contact:


Bruce Tulloch

TullAirCo

Mobile: (406) 270-7320
Office: (406) 755-4550






---

This website is owned and operated by The Plane Exchange, Inc. ("Network"). However, independent aircraft brokers supply all information concerning each aircraft advertised hereon. Network is not the seller of the aircraft, and neither verifies nor warrants the information provided by the advertiser. Network has no control over the information supplied and makes no representations as to the accuracy, completeness or truthfulness of the information. Information posted on the website may contain inaccurate or incorrect information. It is the responsibility of any website user, buyer or seller to verify all information concerning an aircraft prior to reliance thereon and prior to any purchase or sale transaction. Network makes no representations or warranties whatsoever concerning any aircraft advertised hereon. IN NO EVENT WILL NETWORK BE LIABLE TO ANY PARTY FOR ANY DIRECT, INDIRECT, SPECIAL OR OTHER CONSEQUENTIAL DAMAGES FOR ANY USE OF THIS WEBSITE, OR ON ANY OTHER HYPERLINKED WEBSITE.


---