&nbsp


&nbsp


&nbsp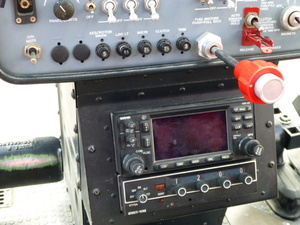 &nbsp


&nbsp


&nbsp


&nbsp


&nbsp


&nbsp

Click photo to enlarge


Make Offer
2005 Schweizer 269C
Located in NW Montana
AIRFRAME: 4672 Total Time
Fresh annual May 2016. Appears to be very clean and well maintained.
---
ENGINE(S):

2300 Since New


Lycoming HIO-360-G1A 180 HP. Fresh annual in May 2016.
---
INTERIOR:

Red and Black


Excellent condition.
---
AVIONICS/PANEL:


Garmin GNS 430 NavCom w/ Loc/GS.
Bendix/King KT 76A Transponder.
Gamin GI 106A indicator.
NAT AA-80 2-place intercom.
Bendix/King marker beacons.
Vertical card compass.
---
OPTIONS:


HD Skid shoes.
---
HISTORY:


Original owner since new. Primarily used as a trainer with limited charter.
Call or email for records...will email them to you.




◆

Request More Info



Gross 1750 lbs.
EW 1149 lbs.
Useful 601 lbs.


---
All specifications and representations are believed to be accurate to the best knowledge of the seller; however, it is the buyer's responsibility to verify all information prior to purchasing this Schweizer 269C.
---
For more info about this Schweizer 269C for sale please contact:


---

This website is owned and operated by The Plane Exchange, Inc. ("Network"). However, independent aircraft brokers supply all information concerning each aircraft advertised hereon. Network is not the seller of the aircraft, and neither verifies nor warrants the information provided by the advertiser. Network has no control over the information supplied and makes no representations as to the accuracy, completeness or truthfulness of the information. Information posted on the website may contain inaccurate or incorrect information. It is the responsibility of any website user, buyer or seller to verify all information concerning an aircraft prior to reliance thereon and prior to any purchase or sale transaction. Network makes no representations or warranties whatsoever concerning any aircraft advertised hereon. IN NO EVENT WILL NETWORK BE LIABLE TO ANY PARTY FOR ANY DIRECT, INDIRECT, SPECIAL OR OTHER CONSEQUENTIAL DAMAGES FOR ANY USE OF THIS WEBSITE, OR ON ANY OTHER HYPERLINKED WEBSITE.


---
Buyer Resources
◆
Sell Your Aircraft
◆
Dealer Login
---