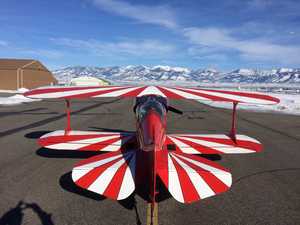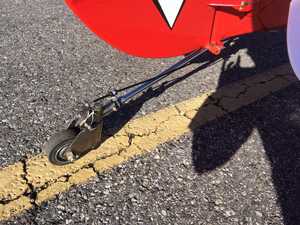 Click photo to enlarge
Price Reduced
1975 Cardwell Pitts Special S-1C
Located in Bozeman, MT (KBZN)
AIRFRAME:
780 Total Time


Beautiful 2012 Restoration:
Recovered with Stitts Poly Fiber
New Aerothane Paint
New Raven Locking Tailwheel Assembly (2015)
---
ENGINE(S):
780 SMOH


Lycoming O-320, 150 HP
Total Time on Engine: 780 SMOH - TT 3387
Pressure Carburetor
---
INTERIOR:

Single seat with baggage area
---
AVIONICS/PANEL:

Master switch
---
OPTIONS:

19 Gal fuel tank
Inverted fuel/oil
12V Electric starter
Key type mag switch
RAM air intake

---
HISTORY:

Complete Logs (digital copies available upon request)
Last Annual: April 2016







---
PRICE:




$29,900




All specifications and representations are believed to be accurate to the best knowledge of the seller; however, it is the buyer's responsibility to verify all information prior to purchasing this Cardwell Pitts Special S-1C.
---
The owner of this 1975 Cardwell Pitts Special S-1C has hired a professional to handle all aspects of this sale and does not wish to receive any calls from potential buyers. If you are ready to purchase this aircraft, but would like to speak to the owner before proceeding, we will be happy to make arrangements for you. Please respect the owners wishes in this matter and contact Price Aircraft Sales with any questions you may have. Thank you!
---
For more info about this Cardwell Pitts Special S-1C for sale please contact:


Linda Price

Price Aircraft Sales, Inc.

(231) 330 - 4533





Jessica van Garderen
(406) 577-1011 or (406) 579-3590 (Cel)

jessica@theplaneexchange.com




---

This website is owned and operated by The Plane Exchange, Inc. ("Network"). However, independent aircraft brokers supply all information concerning each aircraft advertised hereon. Network is not the seller of the aircraft, and neither verifies nor warrants the information provided by the advertiser. Network has no control over the information supplied and makes no representations as to the accuracy, completeness or truthfulness of the information. Information posted on the website may contain inaccurate or incorrect information. It is the responsibility of any website user, buyer or seller to verify all information concerning an aircraft prior to reliance thereon and prior to any purchase or sale transaction. Network makes no representations or warranties whatsoever concerning any aircraft advertised hereon. IN NO EVENT WILL NETWORK BE LIABLE TO ANY PARTY FOR ANY DIRECT, INDIRECT, SPECIAL OR OTHER CONSEQUENTIAL DAMAGES FOR ANY USE OF THIS WEBSITE, OR ON ANY OTHER HYPERLINKED WEBSITE.


---