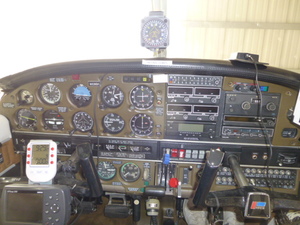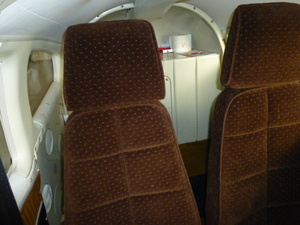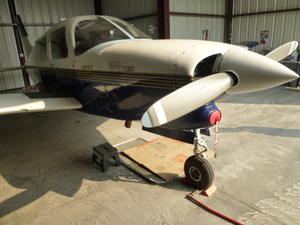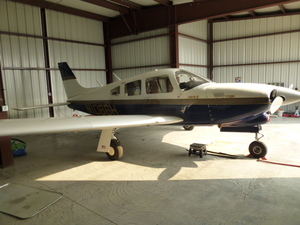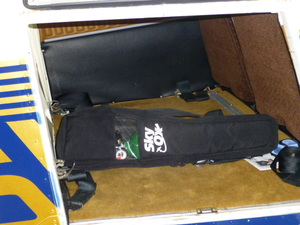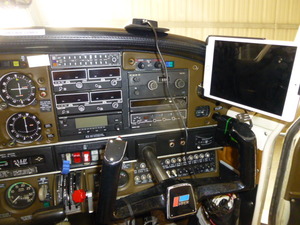 Click photo to enlarge
For Sale
1976 Piper PA-28R-201T Arrow lll
Located in Kalispell, Montana
AIRFRAME:
3000 Total Time


Excellent paint. Slight hail denting. Garmin Sirus WX antenna. Newer tires and bearings. Recent bushings and seals on gear struts. Nose gear shimmy dampener overhauled. Stainless steel hardware. Hartzell 2-blade prop. Metal fuel tanks removed and all hoses replaced. Newer prop spinner. Manual flaps. Newer vacuum pump. Newer drag link. New throttle body. Newer plugs. New battery case. Wing tip strobes. Electric trim. Vertical card compass. Only DH is left wing tip suffered ground damage. April 2017 annual.
---
ENGINE(S):
1250 SFOH Gold Medallion (TBO 1800)


201 HP Continental TSIO-360-F1B. April 2017 annual. All cylinders 72-76/80. # 3 cylinder was replaced with new factory cylinder.
---
INTERIOR:
Brown, creme and black.


Excellent interior and upholstry.
---
AVIONICS/PANEL:

KMA 24 TSO Audio panel.
KX 155 TSO NavCom Loc/GS.
KX 155 TSO NavCom Loc.
KLN 35A GPS.
KR 85 ADF.
King DME.
KT 76A Transponder.
Piper Auto-Control lll B Auto pilot.
Garmin Map 396 GPS.
IPAD + Holder w/ Wing-x Pro 7.
ADSB "In" with IPAD.
Hobbs Meter.
2 ea. Lightspeed Sierra noise cancelling headsets with Bluetooth and aux music inputs.
Avionics master.
PTT on both yoke.
4-place intercom.
---
OPTIONS:

Lapresti wheel covers.
Portable oxygen system.
---
HISTORY:
Aircraft is certified for 20,000 feet. Seller frequently flies at 16,000 feet at 13.7 gph at 170 KTAS.
Useful load is 1204 lbs.
Useful fuel = 72 gallons (2x36)



---
PRICE:




$79,900




All specifications and representations are believed to be accurate to the best knowledge of the seller; however, it is the buyer's responsibility to verify all information prior to purchasing this Piper PA-28R-201T Arrow lll.
---
The owner of this 1976 Piper PA-28R-201T Arrow lll has hired a professional to handle all aspects of this sale and does not wish to receive any calls from potential buyers. If you are ready to purchase this aircraft, but would like to speak to the owner before proceeding, we will be happy to make arrangements for you. Please respect the owners wishes in this matter and contact Bruce Tulloch with any questions you may have. Thank you!
---
For more info about this Piper PA-28R-201T Arrow lll for sale please contact:


Bruce Tulloch

TullAirCo

Mobile: (406) 270-7320
Office: (406) 755-4550






---

This website is owned and operated by The Plane Exchange, Inc. ("Network"). However, independent aircraft brokers supply all information concerning each aircraft advertised hereon. Network is not the seller of the aircraft, and neither verifies nor warrants the information provided by the advertiser. Network has no control over the information supplied and makes no representations as to the accuracy, completeness or truthfulness of the information. Information posted on the website may contain inaccurate or incorrect information. It is the responsibility of any website user, buyer or seller to verify all information concerning an aircraft prior to reliance thereon and prior to any purchase or sale transaction. Network makes no representations or warranties whatsoever concerning any aircraft advertised hereon. IN NO EVENT WILL NETWORK BE LIABLE TO ANY PARTY FOR ANY DIRECT, INDIRECT, SPECIAL OR OTHER CONSEQUENTIAL DAMAGES FOR ANY USE OF THIS WEBSITE, OR ON ANY OTHER HYPERLINKED WEBSITE.


---