Price Aircraft Sales
Bozeman, Montana



Price Aircraft Sales, Inc. is a family owned and operated, International Aircraft Brokerage Company, specializing in single and multi-engine piston and turbine aircraft Sales. We have successfully helped first-time buyers worldwide become happy aircraft owners. We also have extensive experience supplying quality aircraft to flight schools and flying clubs across the globe.



Need to Sell a Plane?

We can definitely help you with that. We will guide you through gathering all the information we need to effectively sell your plane. We will also discuss with you what your needs and expectations are as well as the current market for your aircraft so we can set a price that you are comfortable with, and will get your plane sold in an acceptable timeframe.



Bank Repos - Divorce - Inheritance


If you need to sell a Plane you know nothing about, we can take care of it for you. We can handle everything,from filing the FAA paperwork to finding a buyer for your aircraft.

Let our friendly team help you buy or sell your next airplane!







Linda Price


Aircraft Broker


Linda began her aviation career over 20 years ago at Price Aviation, in Linden, MI, providing customer service to students, pilots and aircraft owners of all types. Linda has several hundred hours of experience flying in all sorts of different aircraft. She truly understands a pilot's passion for airplanes and is happy to help pilots become aircraft owners.


Linda has spent several years working with Barb Price and The Plane Exchange Company, learning the ins and outs of aircraft sales from one of the best in the industry. She is now an experienced aircraft broker, with numerous sales under her belt and many happy customers. Linda can help sell your plane, give her a call or simply click on the Sell My Airplane link at the top of this page.



Jessica van Garderen


President and Co-founder



Jessica grew up at the airport. Her first steps were in the Pilot's lounge and she could fly a plane before she could drive a car. She had her Private Pilot's License by the time she graduated high school and was teaching people to fly when she was 19. She was a flight instructor at Embry Riddle Aeronautical University, Daytona Beach and interned with Delta Air Lines before graduating with a degree in Professional Aeronautics.

She has over 2300 hours total time and more than 1100 hours of dual given. Jessica is the co-founder of Price Aircraft Sales and The Plane Exchange Network. She has been selling planes for over 13 years, has taught workshops on how to be an aircraft broker and is currently an instructor at Montana State University - Gallatin College.



Barb Price


1955 - 2009



Barb began her career in the aviation industry over 30 years ago working for the family business, Price Aviation, in S.E. Michigan. Growing with the area, and the industry, she led the team that created one of Michigan's top flight training program in the 80's and 90's. Students and experienced pilots alike turned to her to buy a plane from, or to sell their planes.


She has been buying, selling and brokering planes for nearly 30 years. With the sale of Price Aviation, and the creation of www.theplaneexchange.com, a new generation of aircraft sales was created, moving away local area purchases and sales, to world wide opportunities using the Internet and The Plane Exchange Network. She has sold aircraft to or for pilot's in just about every state and has exported aircraft all over the world.

The aviation industry and the world lost a truly amazing woman when she passed away on November 21, 2009. She will be missed, but not forgotten; as her spirit lives on, the business she helped to create continues to grow and the industry she helped to define will never be the same.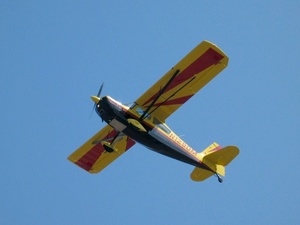 SOLD: Citabria 7ECA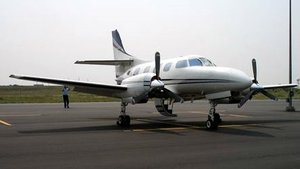 SOLD: Merlin III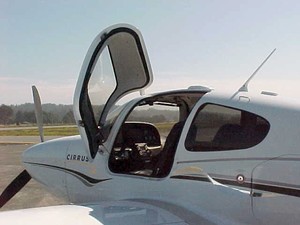 SOLD: Cirrus SR22-GTS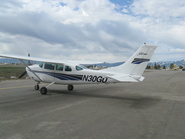 SOLD: C206 EXPORT: Bolivia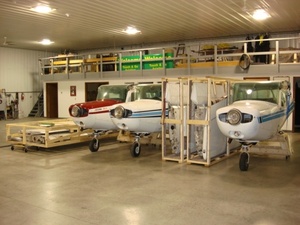 SOLD: C152s EXPORT: The Philippines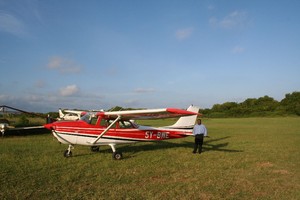 SOLD: C172 EXPORT: Kenya


SOLD: Seneca EXPORT: the Philippines


SOLD: To Canada Cessna 172


SOLD: C172 for the 2nd time!

---

This website is owned and operated by The Plane Exchange, Inc. ("Network"). However, independent aircraft brokers supply all information concerning each aircraft advertised hereon. Network is not the seller of the aircraft, and neither verifies nor warrants the information provided by the advertiser. Network has no control over the information supplied and makes no representations as to the accuracy, completeness or truthfulness of the information. Information posted on the website may contain inaccurate or incorrect information. It is the responsibility of any website user, buyer or seller to verify all information concerning an aircraft prior to reliance thereon and prior to any purchase or sale transaction. Network makes no representations or warranties whatsoever concerning any aircraft advertised hereon. IN NO EVENT WILL NETWORK BE LIABLE TO ANY PARTY FOR ANY DIRECT, INDIRECT, SPECIAL OR OTHER CONSEQUENTIAL DAMAGES FOR ANY USE OF THIS WEBSITE, OR ON ANY OTHER HYPERLINKED WEBSITE.


---