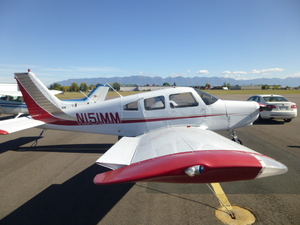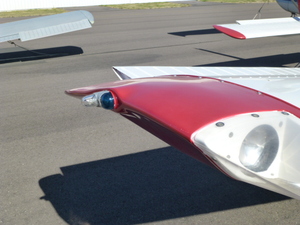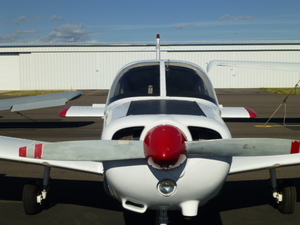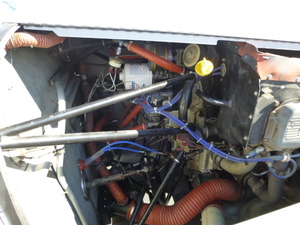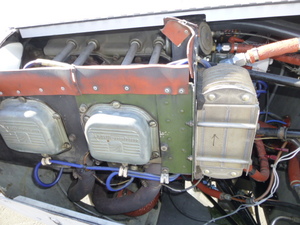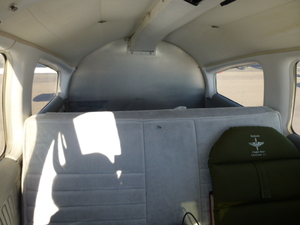 Click photo to enlarge
Sold
1976 Piper PA-28-151
Located in NW Montana
AIRFRAME:
6652 Total Time


Last painted 2008. Red and gold on white. Wingtip landing lights and strobes. Rosen visors. New: Gill battery, tires and tubes, vertical card compass, 8-probe EI digital EGT/CHT, mixture cable, overhauled brake cylinders and parking brake. Annual due the end of Oct 2014. Fresh annual in September 2015
---
ENGINE(S):
6575 TTE, 2401 SMOH


Lycoming O-320-E3D 150 hp. Overhauled by Aircraft Engine Specialists of Chandler, AZ 11-04-2004. New mags, starter and cylinders at overhaul. Recently overhauled mags and heat box.New starter. Strong running engine! Fresh annual September 2015.
---
INTERIOR:
Grey


Original but in good condition. Tidy and inviting!
---
AVIONICS/PANEL:

King KMA 24 Audio panel.
Narco MK12D Digital NavCom GS/Loc.
Narco 122 Nav w/ Loc
MX ll Digital Com
Nr o AT-150 Transponder
Flightcom Intercom
EI Digital 8-Probe EGT/CHT
---
OPTIONS:

Rosen Visors, wingtips with landing lights and strobes, Bruce's Custom Cover. Vertical card compass.
---
HISTORY:

Only known DH is striking a taxi-way light. Bottom wing skin replaced where contacted.
48 gallon useable fuel.
Gross: 2300 lbs.
Empty: 1500 lbs.
Useful: 800 lbs.



Clean and tidy aircraft. Owner is organized and attends to detail. Flown 50 hours in past year.


---
PRICE:




$22,000 SOLD




All specifications and representations are believed to be accurate to the best knowledge of the seller; however, it is the buyer's responsibility to verify all information prior to purchasing this Piper PA-28-151.
---
The owner of this 1976 Piper PA-28-151 has hired a professional to handle all aspects of this sale and does not wish to receive any calls from potential buyers. If you are ready to purchase this aircraft, but would like to speak to the owner before proceeding, we will be happy to make arrangements for you. Please respect the owners wishes in this matter and contact Bruce Tulloch with any questions you may have. Thank you!
---
For more info about this Piper PA-28-151 for sale please contact:


Bruce Tulloch

TullAirCo

Mobile: (406) 270-7320
Office: (406) 755-4550






---

This website is owned and operated by The Plane Exchange, Inc. ("Network"). However, independent aircraft brokers supply all information concerning each aircraft advertised hereon. Network is not the seller of the aircraft, and neither verifies nor warrants the information provided by the advertiser. Network has no control over the information supplied and makes no representations as to the accuracy, completeness or truthfulness of the information. Information posted on the website may contain inaccurate or incorrect information. It is the responsibility of any website user, buyer or seller to verify all information concerning an aircraft prior to reliance thereon and prior to any purchase or sale transaction. Network makes no representations or warranties whatsoever concerning any aircraft advertised hereon. IN NO EVENT WILL NETWORK BE LIABLE TO ANY PARTY FOR ANY DIRECT, INDIRECT, SPECIAL OR OTHER CONSEQUENTIAL DAMAGES FOR ANY USE OF THIS WEBSITE, OR ON ANY OTHER HYPERLINKED WEBSITE.


---