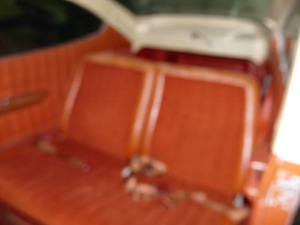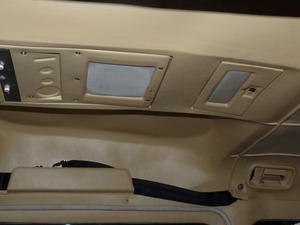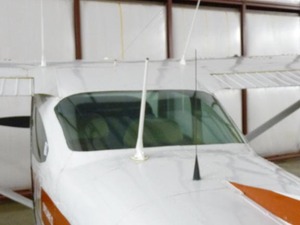 Click photo to enlarge
Sold
1979 Cessna 182Q Skylane ll
Located in NW Montana
AIRFRAME:
4771.1 Total Time


Burnt orange and tan on white color. Very straight airframe. Camber cuff wings. Long range fuel = 88 gallons useable. All glass in excellent condition. Would rate it at least a 7+.
ELT Battery replaced 8/12...next due 11/14.
Annual due September 2014.
Gross Weight: 2950
Empty Weight: 1804
Useful Load: 1146
---
ENGINE(S):
1764.1 SMOH, 951.4 STOH, 3658.9 TTE


TCM O-470-U. 230 hp. 2000 hour TBO. Present engine installed September 1996. All new Millenium steel cylinders installed 951 hours ago (March 2001). Has oil filter. Seller willing to provide with fresh factory reman engine for $89k. Annual due September 2014.
---
INTERIOR:
All original and in excellent condition. Burnt orange and creme color


Front seats covered in sheepskin. Would call it at least a 7+.
Secondary seat stop installed.
---
AVIONICS/PANEL:

Audio panel
RT 385 NavCom w/ LOC/GS
RT 385 NavCom w/ LOC
KNS 80 RNAV w/ LOC/GS
RT-359A 300 Transponder
R-546E 300 ADF
Garmin GPS 155 TSO
2-Place Sigtronics intercom
Hobbs Meter
---
OPTIONS:

Very clean flying machine! No mods.
---
HISTORY:

Used by a corporation and used for USFS fire patrol. Always hangared. LH wing damage repaired in 1979 (just after brand-new).


Click here to download logbooks.




Well maintained. One of the cleanest, all original interior/exterior aircraft, 30+ years old, I've seen! Can be offerred with fresh factory reman for $89K.


---
PRICE:




$59,000 (SOLD)




All specifications and representations are believed to be accurate to the best knowledge of the seller; however, it is the buyer's responsibility to verify all information prior to purchasing this Cessna 182Q Skylane ll.
---
The owner of this 1979 Cessna 182Q Skylane ll has hired a professional to handle all aspects of this sale and does not wish to receive any calls from potential buyers. If you are ready to purchase this aircraft, but would like to speak to the owner before proceeding, we will be happy to make arrangements for you. Please respect the owners wishes in this matter and contact Bruce Tulloch with any questions you may have. Thank you!
---
For more info about this Cessna 182Q Skylane ll for sale please contact:


Bruce Tulloch

TullAirCo

Mobile: (406) 270-7320
Office: (406) 755-4550





None




---

This website is owned and operated by The Plane Exchange, Inc. ("Network"). However, independent aircraft brokers supply all information concerning each aircraft advertised hereon. Network is not the seller of the aircraft, and neither verifies nor warrants the information provided by the advertiser. Network has no control over the information supplied and makes no representations as to the accuracy, completeness or truthfulness of the information. Information posted on the website may contain inaccurate or incorrect information. It is the responsibility of any website user, buyer or seller to verify all information concerning an aircraft prior to reliance thereon and prior to any purchase or sale transaction. Network makes no representations or warranties whatsoever concerning any aircraft advertised hereon. IN NO EVENT WILL NETWORK BE LIABLE TO ANY PARTY FOR ANY DIRECT, INDIRECT, SPECIAL OR OTHER CONSEQUENTIAL DAMAGES FOR ANY USE OF THIS WEBSITE, OR ON ANY OTHER HYPERLINKED WEBSITE.


---