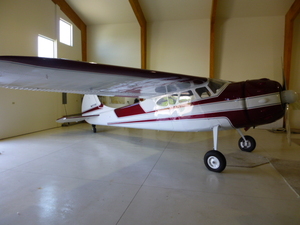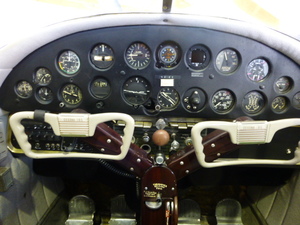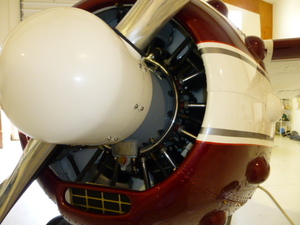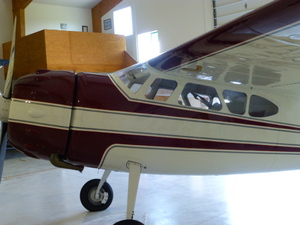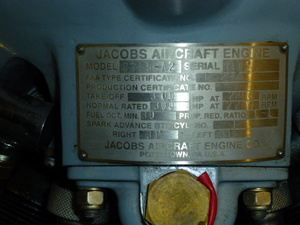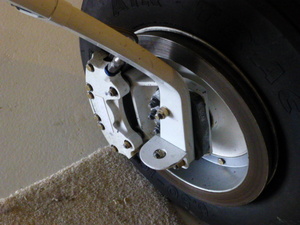 Click photo to enlarge
Sold
1953 Cessna 195B
Located in NW Montna
AIRFRAME:
2564.5 Total Time


Stripped and beautifully repainted in 2015. Currently flown. Always hangared. Red, maroon and grey stripes on white. Cleveland wheels and Brakes. Wheel pants to match. BAS tail pull handles. October 2017 annual. Recent flying time.
---
ENGINE(S):
53.5 SMOH 1303 TTE 1200 TBO


Jacobs R755A2 300 HP. Nu-chrome plated Cylinders. Very very clean! Prop 73.5 SMOH. Fresh annual October 2017.
---
INTERIOR:
Two tone grey leather.


Fully refurbished. Gas cabin heater. Leather upholstery - like new. Interior by Airtex in 2007. BAS inertial-reel shoulder harnesses.
---
AVIONICS/PANEL:

KY 97A Com
KT 76A Transponder
Sigtronics intercom
JPI 700 Fuel flow
---
OPTIONS:

Clevland wheels and brakes.
Airwolf remote oil filter.
Jasco alternator.
Soros vent.
Barron inboard aileron hinge brackets.
---
HISTORY:

1953-61 in Puerto Rico (1982 hours)
Aircraft repainted in '59.
1961-1984 California
1984-86 Oregon
1986-present Montana
DH and refurbishment is all documented.
2007 new Airtex interior
2015 stripped and repinted




Fresh paint and leather interior! Only a little over 50 hours on engine! Fresh annual in September 2016. Recently flown.


---
PRICE:




$99,500 SOLD




All specifications and representations are believed to be accurate to the best knowledge of the seller; however, it is the buyer's responsibility to verify all information prior to purchasing this Cessna 195B.
---
The owner of this 1953 Cessna 195B has hired a professional to handle all aspects of this sale and does not wish to receive any calls from potential buyers. If you are ready to purchase this aircraft, but would like to speak to the owner before proceeding, we will be happy to make arrangements for you. Please respect the owners wishes in this matter and contact Bruce Tulloch with any questions you may have. Thank you!
---
For more info about this Cessna 195B for sale please contact:


Bruce Tulloch

TullAirCo

Mobile: (406) 270-7320
Office: (406) 755-4550






---

This website is owned and operated by The Plane Exchange, Inc. ("Network"). However, independent aircraft brokers supply all information concerning each aircraft advertised hereon. Network is not the seller of the aircraft, and neither verifies nor warrants the information provided by the advertiser. Network has no control over the information supplied and makes no representations as to the accuracy, completeness or truthfulness of the information. Information posted on the website may contain inaccurate or incorrect information. It is the responsibility of any website user, buyer or seller to verify all information concerning an aircraft prior to reliance thereon and prior to any purchase or sale transaction. Network makes no representations or warranties whatsoever concerning any aircraft advertised hereon. IN NO EVENT WILL NETWORK BE LIABLE TO ANY PARTY FOR ANY DIRECT, INDIRECT, SPECIAL OR OTHER CONSEQUENTIAL DAMAGES FOR ANY USE OF THIS WEBSITE, OR ON ANY OTHER HYPERLINKED WEBSITE.


---