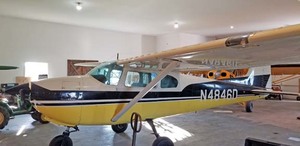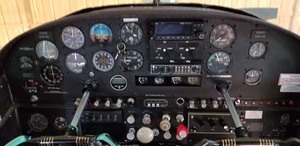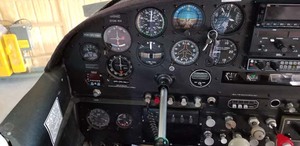 Click photo to enlarge
Sold
1958 Cessna 182A
Located in NW Montana
AIRFRAME:
5754.2 Total Time


Original paint scheme. 7/10 Yellow and black on white. New ELT battery. December 2019 annual. Hangared.
---
ENGINE(S):
1033.3 SMOH


Continental IO-470 Modified to higher compression O-470 rated at 260 hp. Engine overhauled Aug 2000. #3cyl 211 TOH 2007 #4 cyl 28 TOH 2014. New exhaust muffler. December 2019 annual. compressions: 71,70,78, 78, 70, 78.
---
INTERIOR:
Grey and black


Original. Good condition. Pilot seat torn. 7/10
---
AVIONICS/PANEL:

Garmin GNC 300XL GPS/Com TSO w/LOC and with annunciator.
Narco 12D Nav/Com Loc/GS TSO.
PS Eng. PMA 6000 Audio Panel w/ 4 place intercom.
300 ADF.
Narco AT 150 Transponder TSO.
ECI EGT/CHT.
JPI Fuel scan 450 Fuel Flow.
Carb. temp.
Vertical card compass.

---
OPTIONS:

Sportsman STOL.
Micro Aerodynamics VGs.
New aluminum instrument panel.
Rudder trim.
Camera hatch.
Am Safe inertial reel front seat shoulder harnesses.
Cleveland wheels and brakes.
Ski/fishing rod/rifle extended box aft of cabin.
Norland engine modification STC.
HD Nose fork with 7.00-6 tire.
8.00-6 main tires.
Belly wired for game tracking antennae.

---
HISTORY:

DH in 1958 and 1959. Used in NE Washington State and in NW Montana.






---
PRICE:




$65,000 SOLD




All specifications and representations are believed to be accurate to the best knowledge of the seller; however, it is the buyer's responsibility to verify all information prior to purchasing this Cessna 182A.
---
The owner of this 1958 Cessna 182A has hired a professional to handle all aspects of this sale and does not wish to receive any calls from potential buyers. If you are ready to purchase this aircraft, but would like to speak to the owner before proceeding, we will be happy to make arrangements for you. Please respect the owners wishes in this matter and contact Bruce Tulloch with any questions you may have. Thank you!
---
For more info about this Cessna 182A for sale please contact:


Bruce Tulloch

TullAirCo

Mobile: (406) 270-7320
Office: (406) 755-4550






---

This website is owned and operated by The Plane Exchange, Inc. ("Network"). However, independent aircraft brokers supply all information concerning each aircraft advertised hereon. Network is not the seller of the aircraft, and neither verifies nor warrants the information provided by the advertiser. Network has no control over the information supplied and makes no representations as to the accuracy, completeness or truthfulness of the information. Information posted on the website may contain inaccurate or incorrect information. It is the responsibility of any website user, buyer or seller to verify all information concerning an aircraft prior to reliance thereon and prior to any purchase or sale transaction. Network makes no representations or warranties whatsoever concerning any aircraft advertised hereon. IN NO EVENT WILL NETWORK BE LIABLE TO ANY PARTY FOR ANY DIRECT, INDIRECT, SPECIAL OR OTHER CONSEQUENTIAL DAMAGES FOR ANY USE OF THIS WEBSITE, OR ON ANY OTHER HYPERLINKED WEBSITE.


---